TOURISM NT NEWS - KEEPING YOU INFORMED    ||   VIEW ONLINE
TERRITORY TOURISM VOUCHERS GENERATE $3.3 MILLION
In the first ten days of the Territory Tourism Voucher, over 4,500 vouchers have been redeemed generating $3.3 million in bookings. 
Over 3,500 itineraries have been booked with an average value each of $935, totalling over $843,000 in voucher expenditure - a return on investment of 4:1.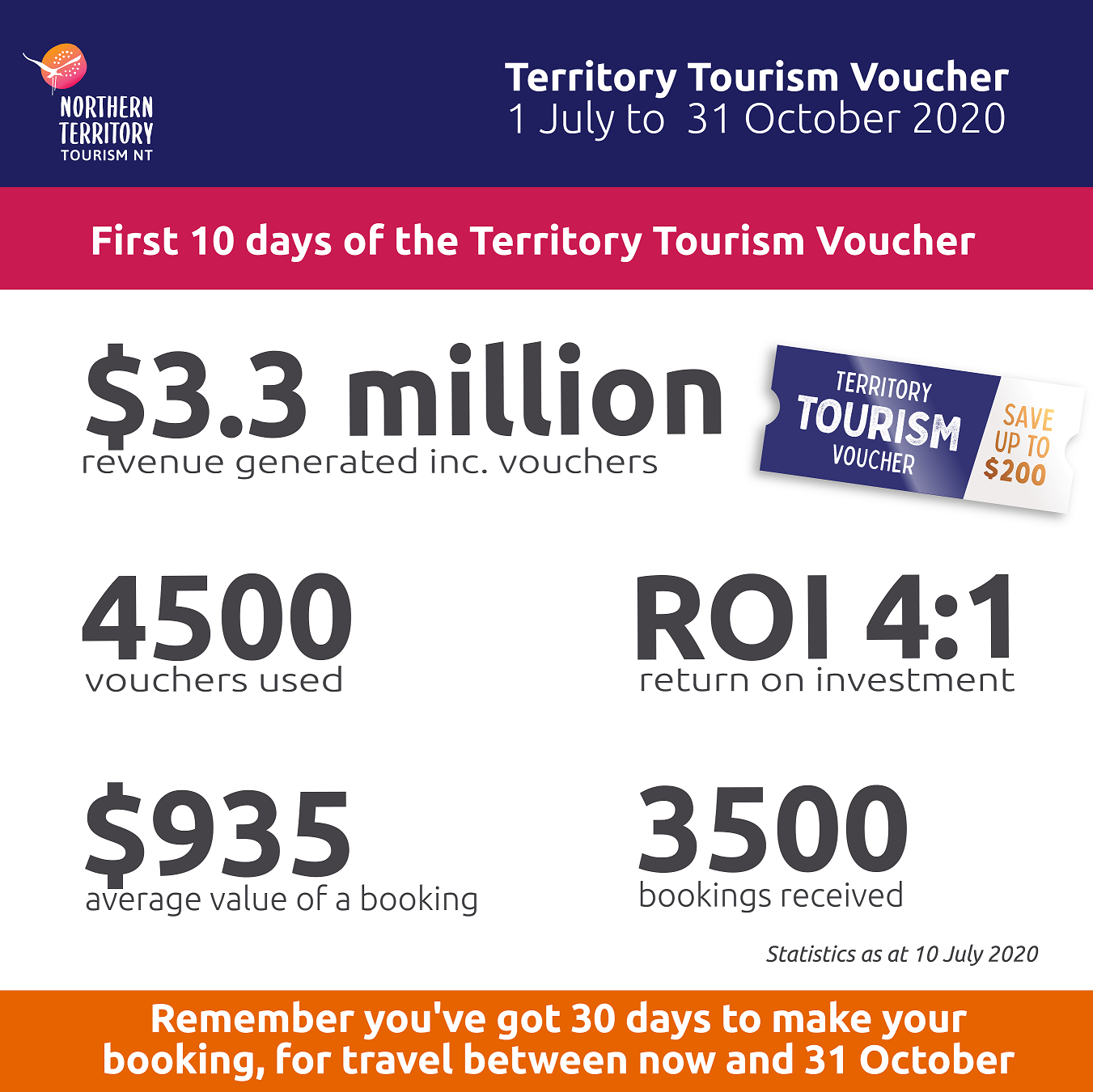 TERRITORIANS ENCOURAGED TO BOOK BEFORE 30 DAYS ARE UP
Tourism NT is reminding Territorians their vouchers must be used within 30 days of issue.  We encourage people to make their booking soon so they don't miss out.
Due to the large amount of people currently trying to book experiences we recommend booking online if possible, however Territorians can also book over the phone or at their nearest Visitor Information Centre. For Top End voucher holders, Tourism Top End are experiencing high demand, so if your customers are having trouble getting through, they can contact Katherine Visitor Centre on 8972 2650 or online to see if the booking is available through them.
This email has been sent by Tourism NT. You have received this email because you have subscribed to a Tourism NT mailing list.
Department of Tourism, Sport & Culture, Tourism NT
GPO Box 1155, Darwin NT 0801
Click here to change your Subscription Preferences or to unsubscribe.